Select GCR Pro
Select GCR Pro is a powerful, proprietary database that pulls available contract and contact information from thousands of local, state and national Government websites and databases into one unique and easy to use platform. Take a tour now and sign up for your FREE trial, or contact one of our team members for a personalized tour.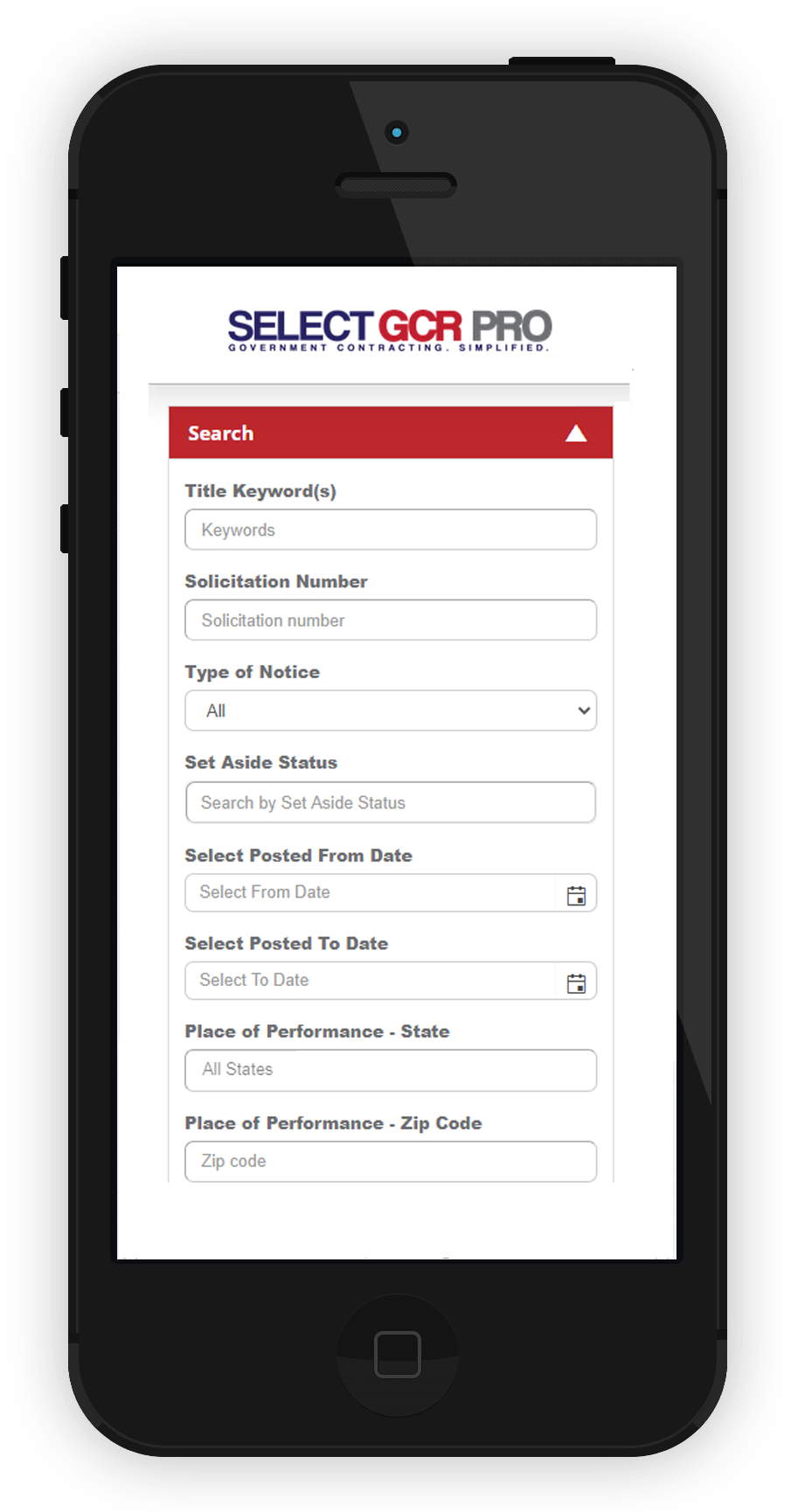 Would you like to attain Government contracts?
If you're spending hours online trying to wrap your head around how finding and bidding on Government contracts works, then we have the solution for you!
Already obtained your SAM registration ?
Our team of government experts have combined their years of experience and vast contracting knowledge to build a proven marketing program that creates results. Quickly connect to targeted contracts and contacts specific to your business.